SALES INCREASE RATE WITH ODENZA
STANDARD RATE OF SALES INCREASE
increase in sales of 21.8%
Odenza's clients reported an average increase in sales of 21.8% which is well over the industry standard.
Why choose Travel Incentives over other Rewards
It's obvious from industry surveys provided by the Incentive Federation that companies choose travel incentives over other rewards such as gift cards, attraction passes, cash and electronics because travel is the most widely appealing incentive. Odenza's travel incentives give you a competitive edge over other businesses in the industry by helping you stand out from the competition.
"300% Increase in Sales over the same period last year using Odenza's travel certificates."
Click here to see video
over 1.45 million certificates
In the last 15 years we've delivered over 1.45 million certificates and our average customer inquiry response time is less than 1 minute.
Our travel agents work hard to ensure your customer enjoys their vacation, comes back happy and refers your business to others.
satisfaction level of 8 or higher
We survey 100% of travelled customers and 88.6% of customers scored Odenza with a satisfaction level of 8 or higher.
Everything from additional hotel nights, airfares, entertainment passes, car rentals, we can sort it all out for them in one phone call. Your customers choose how they want to vacation. We make it happen.
SATISFACTION LEVEL
8 WAYS TO USE VACATION INCENTIVES
BEHIND ODENZA
Meet the team that stands behind Odenza Products & Services
Featured Staff
Kim Hoang
Travel Team lead
Nicolas Wiet
Travel Consultant
Jennifer Sarjeant
Travel Team lead
Ana Vazquez
Travel Consultant
Rick Peters
President
Cristopher
Account Executive
Vicki Hua
SHIPPING MANAGER
Scott Aksentsev
Account Executive
Krystle Manzano
SYSTEMS AND TRAVEL MARKETING MANAGER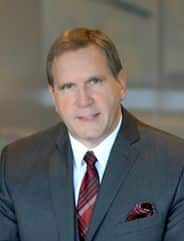 Bob Bullock
Director of Business Development
Voted as the number one choice by businesses for Travel Incentives
- Based on a Concordia University Study -
Odenza Travel Incentives and Travel Certificates
Odenza provides high quality travel certificates and incentive marketing solutions that give our clients a competitive edge in their market.
Travel incentives and travel certificates are a great addition to corporate incentive travel programs for any business. Whatever your industry, the right travel premiums from Odenza can generate higher revenue and increase repeat sales! Give your business a boost today – offer your customers travel incentives on select purchases to thank them for their business. If you're looking for travel incentives for an upcoming marketing campaign, you've come to the right place. We help all businesses big or small to achieve better results for their marketing promotions and sales campaigns. It has been proven that free vacations and travel certificates prompt customers to take action. If you're a business owner or marketing director,
chances are you'd like to increase your sales and improve customer loyalty, Odenza's incentive travel programs are designed to accomplish both of these goals. Our travel agents will work hard to ensure your customer enjoys their vacation, comes back happy and refers your business to others. We have a large variety of travel certificates as sales incentives to choose from – hotel nights, roundtrip airfare, cruises, theme park getaways, and exotic resort stays. Sounds expensive, right? We'll have your marketing promotion on its way for much less than you'd expect. Odenza has direct partnerships with major airlines, cruise lines, hotels and resorts worldwide to bring you the most cost effective incentive travel solutions available in the market today.